Where are you going? The City!
If you are looking for a week of adventure and excitement in the heart of the CBD, then this is a camp you must not miss!
Rather than an overnight stay camp, City Day Camps allow campers to enjoy all the fun of camp during the day, but go home to see family and friends, and sleep in their own beds at night. Ideal for parents and carers living/working in and around the city.
Not able to commute into the CBD each day? City Day Camp now offers alternative drop off and pick up points in the NORTH and SOUTH-EAST suburbs. Contact us for more details!
Don't let these holidays be anything but the BEST – SIGN UP TODAY!
AUTUMN DAY CAMP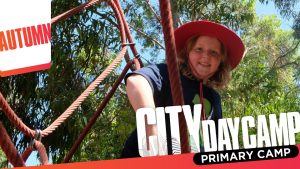 Monday 30 March to Friday 3 April 2020
Who:
Year 2 through to Year 6 at school
Where:
City CYC, 538 Collins Street, Melbourne
When:
8.30am – 5.30pm daily
Cost:
$315
Includes lunch, snacks & all excursions for the week
Part-time attendance is available, please contact us to discuss!
SIGN UP TODAY
or contact Lesley at CYC Ministries on 9801 4588 for further information