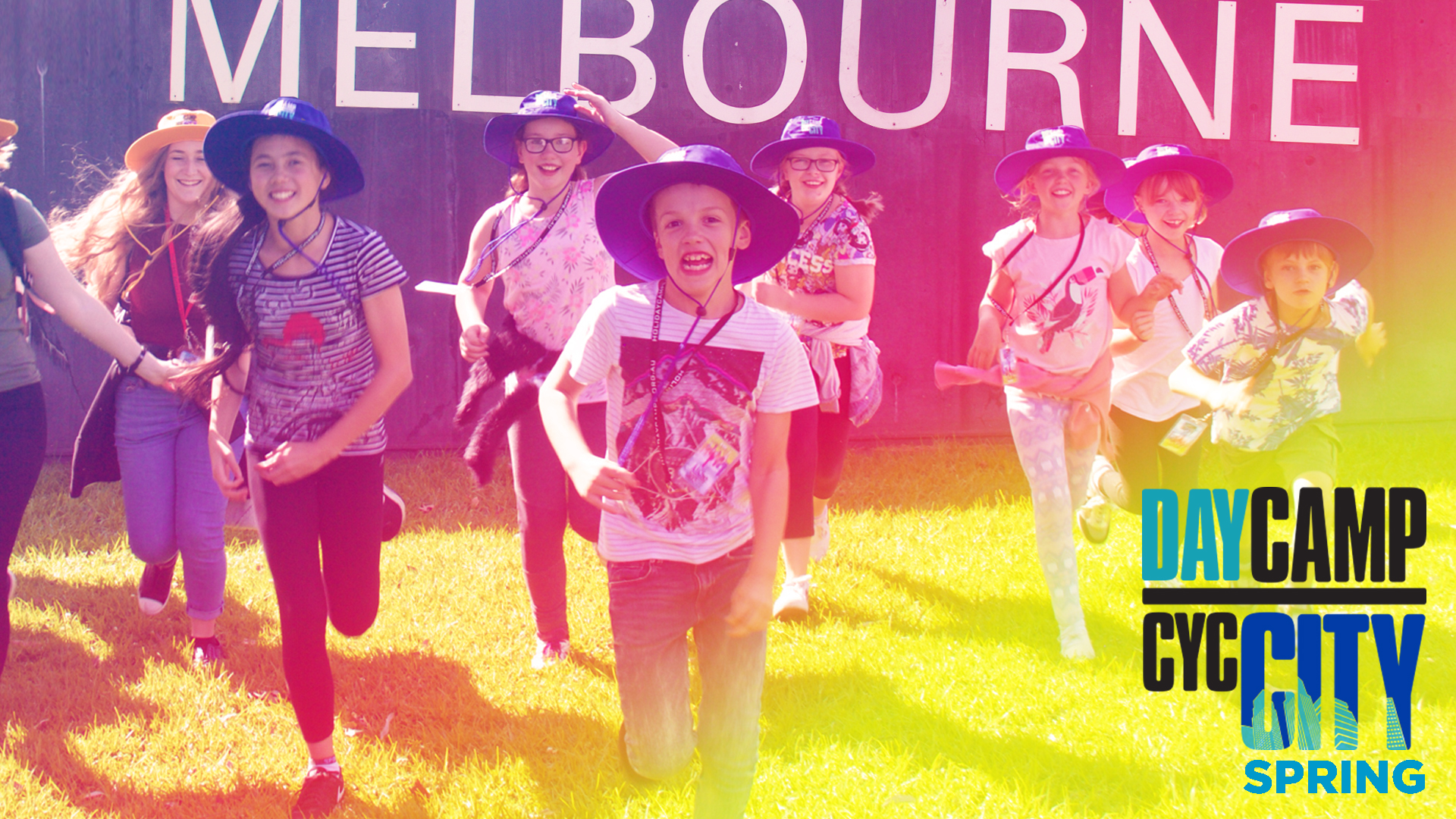 SPRING 2017
Monday September 25 – Thursday September 28
City CYC, 538 Collins St, Melbourne
8:30am – 5:00pm each day
$240 (all costs included*)
Year 2 to 6 at school
City Day Camp allows Campers to enjoy all the fun of camp during the day, but go home, see family and friends, and sleep in their own beds at night. Ideal for parents living/working/studying in and around the city, City Day Camps are designed to be similar to our other great camps, but take advantage of all the amazing things the City of Melbourne has to offer. Who wouldn't want to do a treasure hunt at the Melbourne Museum, play games while cruising down the Yarra River, or go on a wild adventure at the Zoo? Don't miss out – apply today for an amazing week in the City!
Mornings start with amazing team games and super activities at City CYC, before we head into the CBD for an afternoon excursion (all admission costs included in camp fees). Each day will also include a session of Christian Bible study and songs. Campers will be offered a morning tea, lunch, and snacks throughout the day, before heading home for dinner.
Apply to attend City Day Camps online at citydaycamps.org.au
For more information please read our City Day Camps FAQ page, or contact daycamps@cycministries.org.au or phone (03) 9801 4588
* costs include lunch, snacks and all excursions for the week